Sky and Weather Conditions for KAS Observing Sites
For Twilight Calculator, Sun Rise/Set and Moon Rise/Set Times:
Check out this Kopernik Twilight Calculator.
Kopernik Observatory & Science Center
Address (map): Southwest of Greater Binghamton Area
698 Underwood Road
Vestal. NY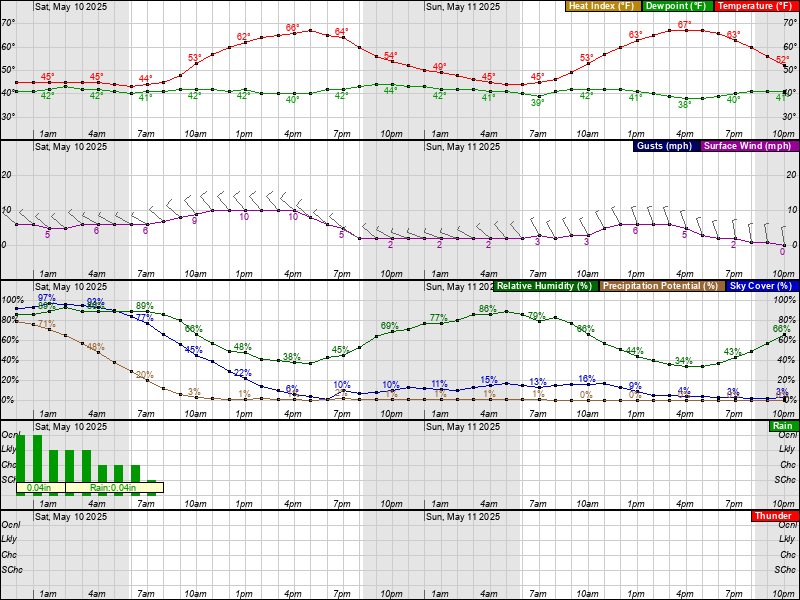 Chance of Rain

Showers possible early. Lows overnight in the upper 30s.

Mostly Cloudy

Areas of patchy fog early. Considerable cloudiness. High 63F. Winds SSW at 10 to 15 mph.

Chance of Rain

Partly cloudy early followed by some light rain later in the day. Record high temperatures expected. High 68F. Winds WSW at 10 to 15 mph. Chance of rain 80%.

Ice Pellets

A mixture of wintry precipitation in the morning will change to rain and snow showers mixed in the afternoon. Temps nearly steady in the mid 30s. Winds N at 5 to 10 mph. Chance of precip 50%. Snow and ice accumulations around one inch.

Ice Pellets

A mix of rain and freezing rain early...changing to all rain in the afternoon. High 42F. Winds SSE at 10 to 20 mph. Chance of precip 90%.
Greenwood Park (Broome County, NY)
Address: (map) – Northwest of Greater Binghamton Area
Greenwood Park Road
Lisle, NY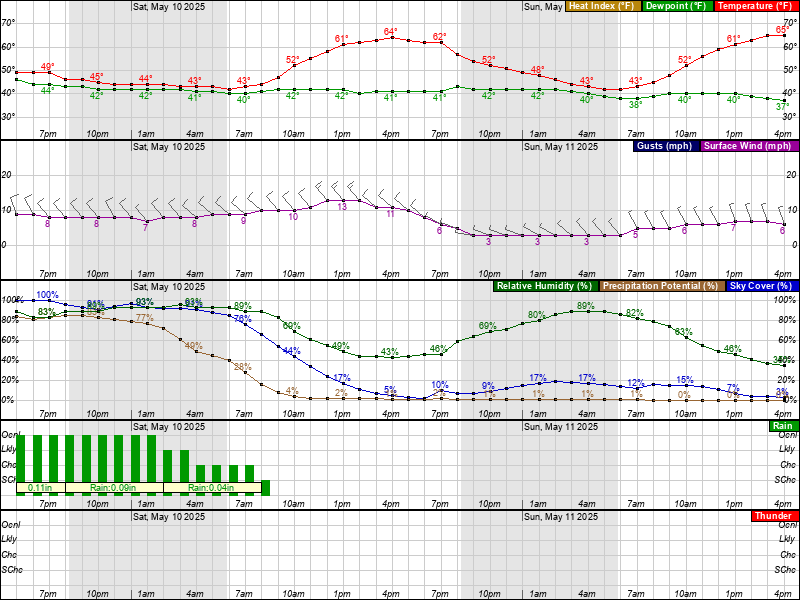 Chenango Valley State Park
Address: (map) – Northeast of Greater Binghamton Area
153 Chenango Valley State Park
Chenango Forks, NY
Owego/Campville
Address: (map) – West of Greater Binghamton Area
Owego, NY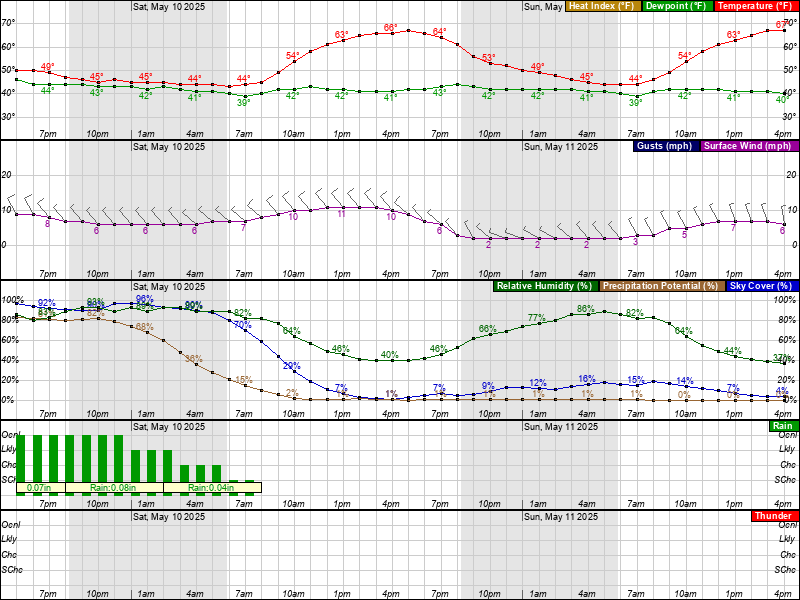 Cherry Springs State Park, PA
Address: (map) – Endless Mountain Region, PA (2.5 hours from Binghamton)
Official International Dark Sky Park
4639 Cherry Springs Rd
Coudersport, PA ‎
dcnr.state.pa.us‎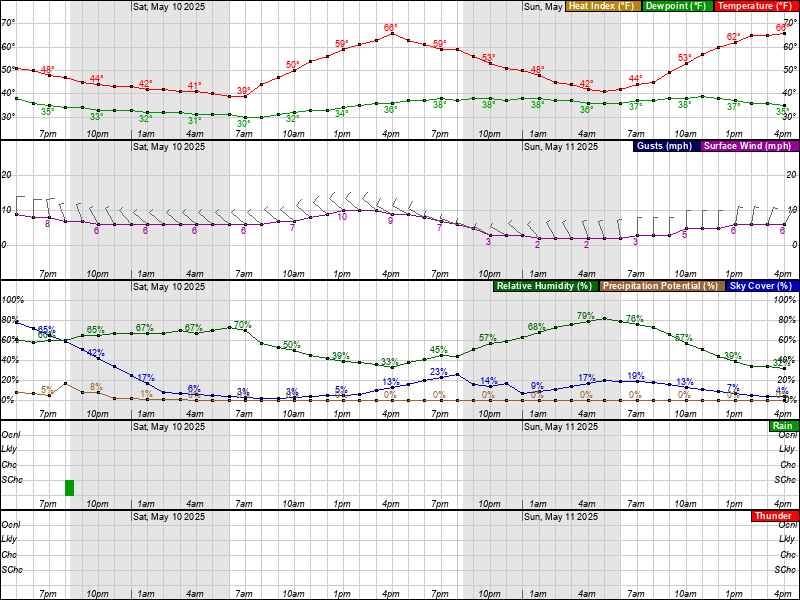 Darling Hill Observatory
Address: (map) – Tully, NY (~50 minutes from Binghamton)
Official Observing Site of the Syracuse Astronomical Society
Strong Road
Tully, NY
Syracuse Astronomical Society